Higher Education Parking Garage Management
Your college or university accommodates thousands of students, faculty and visitors every day. Give them a safe, inviting place to park when you partner with us to maintain the structural health of your parking garages.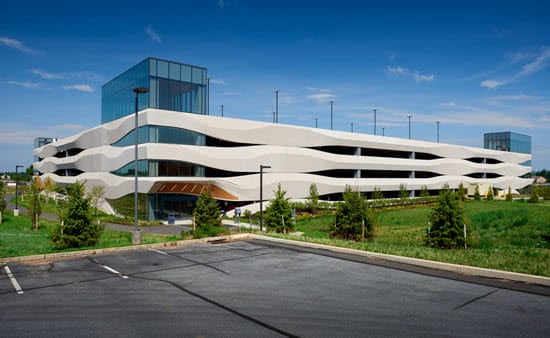 Choose the team that knows higher education
Your number-one priority is student safety. So, whether you need assistance with general parking garage repairs or something specific like erecting safety barricades, our team of relentless problem-solvers is here to help. Budget planning is also an essential part of maintaining your garage, so we've designed our predictive maintenance process around understanding your budget, helping you prioritize issues and giving you more time to plan.
Explore our services
Timing is everything for parking structure maintenance
Maybe your garage needs a minor structural repair. Or maybe it could use a new waterproofing system. With our predictive approach, you can plan parking structure maintenance for convenient times. For example, you can schedule minor maintenance items over fall and spring breaks but save any major structural repairs for the longer summer break when fewer students are on campus.
Take a different approach to university parking garage maintenance
We get it. Parking garage repairs can take a lot of time and a lot of budget — especially with traditional engineering consultants and contractors. But with the StructureCare approach, you know the full cost of the work upfront. Once we agree on the scope of your project, we will deliver a detailed proposal to give you budget stability. Plus, we manage every vendor from start to finish, so you're free to focus on other building and maintenance needs.
See how we compare
Problem? Question?
Let's solve it. And not just for today — for the long term, too.
Send us a message