Retail, Entertainment & Hospitality Parking Garage Management
Stores, casinos, hotels and other facilities welcome hundreds of visitors each day. Give shoppers and guests a positive parking experience when you partner with us to maintain the structural health of your parking garage.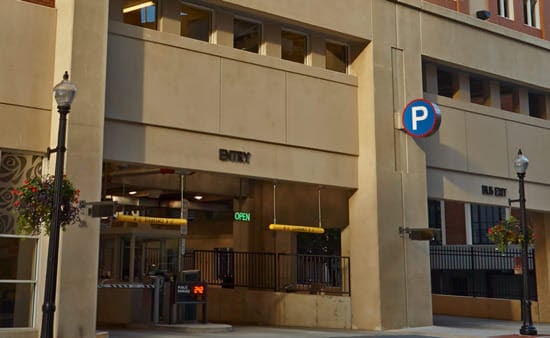 Choose the team that knows retail, casino and hotel parking
Hotel guests use a parking structure 24/7, while shoppers may come and go throughout the day. But for both retail and hospitality parking, you want your parking structure to be visually appealing and safe. The needs for building maintenance versus parking garage maintenance can be very different, which is why we offer specialized, engineering-led structural solutions for your garage.
Budget planning is also an essential part of maintaining your garage, so we've designed our predictive maintenance process around understanding your budget, helping you prioritize issues and giving you more time to plan.
Explore our services
Never worry about your parking structure again
When it comes to managing a large retail store, hotel or casino, you have enough to worry about. Let our team of relentless problem-solvers manage the needs of your garage — from replacing waterproofing systems to completing large-scale structural repairs. We're your single source for discreet work that minimizes disruption, maximizes garage occupancy and leaves your parking structure looking brand-new.
Take a different approach to parking garage maintenance
We get it. Parking garage repairs can take a lot of time and a lot of budget — especially with traditional engineering consultants and contractors. But with the StructureCare approach, you know the full cost of the work upfront. Once we agree on the scope of your project, we will deliver a detailed proposal to give you budget stability. Plus, we manage every vendor from start to finish, so you're free to focus on the needs of your guests.
See how we compare
Featured Insights
Preventive vs. Predictive Maintenance Guide for Parking Garages
Every environment. Every season. Every day. Your parking structure is constantly exposed to harsh conditions that impact its structural health. In this guide, we'll walk you through how to protect your investment with a strategic maintenance approach.
Download Guide
When It Comes to Parking Structure Repairs, Don't Wait
There are many factors that may make your building's maintenance needs different from those of the parking garage just down the street. But all garages require some level of upkeep to ensure they're safe, functional and able to be maintained cost-effectively.
Read More
Parking Structure Deterioration Guide
A parking garage is subject to stress from the first day concrete is poured and the structure is erected. Without proper maintenance, deterioration can reduce the structure's service life by up to one-third — and result in unplanned downtime, exposure to increased risk, unexpected maintenance and increased costs.
Get Infographic
Problem? Question?
Let's solve it. And not just for today — for the long term, too.
Send us a message