Residential & Commercial Parking Garage Management
Business owners expect to have safe, inviting parking garages. Likewise, the proximity and state of parking garages for residential buildings can have a direct impact on rent prices and the building's overall profitability. So, whether you manage a residential or commercial property, you can keep your clients happy by maintaining your parking garage's structural health and keep your wallet happy by minimizing your financial risk.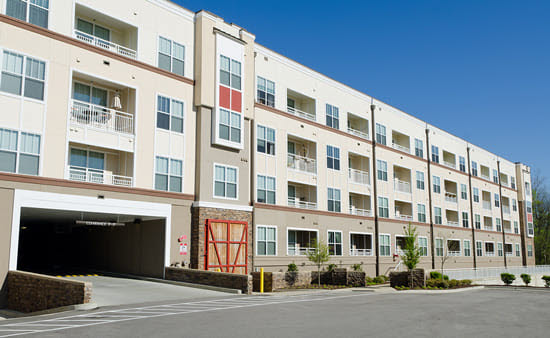 Choose the team that knows commercial and residential parking
As a property manager, the last thing you want is complaints about leaks, dripping or damage in your parking structure. Avoid these calls by enlisting our team of relentless problem-solvers to help you complete parking garage maintenance and structural repairs on a regular schedule.
Budget planning is also an essential part of maintaining your garage, so we've designed our predictive maintenance process around understanding your budget, helping you prioritize issues and giving you more time to plan.
Explore our services
When your clients are happy, we're happy
We understand that parking garage maintenance is never convenient. But we can help you prioritize issues in a way that minimizes disruption, protects your clientele and maximizes your structure's use during repairs. We can also provide as many status reports as you need over the life cycle of the project, enabling you to update your clients on the work that's being done to keep your residential or commercial garage in top-notch condition.
Take a different approach to parking garage maintenance
We get it. Parking garage repairs can take a lot of time and a lot of budget — especially with traditional engineering consultants and contractors. But with the StructureCare approach, you know the full cost of the work upfront. Once we agree on the scope of your project, we will deliver a detailed proposal to give you budget stability. Plus, we manage every vendor from start to finish, so you're free to focus on the needs of your students.
See how we compare
Problem? Question?
Let's solve it. And not just for today — for the long term, too.
Send us a message