Parking Garage Waterproofing
Waterproofing systems prevent water from getting into vulnerable areas of your garage, and they typically have a service life that's less than that of your overall structure. That makes routine maintenance and replacement all the more important. You and your team can maximize your waterproofing systems and protect your facility from deterioration with regular inspection and maintenance of sealants, coatings and more.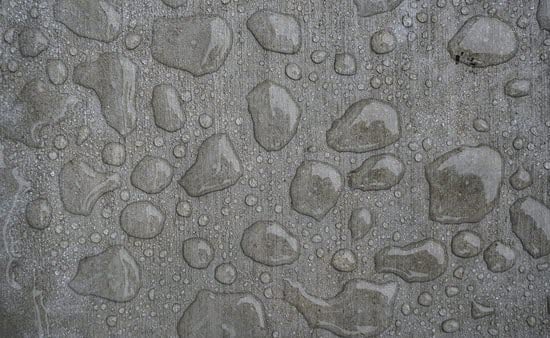 Knowing when you need garage waterproofing services
Garage waterproofing failures happen when joint sealants, traffic coatings, sealers or expansion joints crack, chip or become brittle due to improper installation, damage or age. Maybe you've observed water pooling on your parking garage floor due to poor drainage or you're battling pervasive leaks in several spots throughout your parking structure. These are signs that you should contact a partner, like StructureCare, that will inspect your garage and make long-term recommendations to help you fix the issue and avoid a larger one.
0
Experts in structural waterproofing
We're more than a garage waterproofing company. We develop the least-disruptive waterproofing solution that provides the best long-term outcome at the lowest-possible cost. And that means that sometimes the quickest fix, like a topical traffic coating, isn't always the best one. Our team is familiar with common waterproofing options, like sealers, sealants and coatings.
Our Services
Types of garage waterproofing
Expansion joints & sealants
Parking garage expansion joints & sealants
Expansion joints allow your structure to expand and contract as temperatures change. This garage waterproofing feature, which includes compression seals, can protect the structure in areas where physical movement might damage joint sealants. Joint sealants help prevent water from entering vulnerable areas. Periodic interim maintenance and timely replacement is important to prolong their service life.
Sealers are a penetrating waterproofing solution that's applied over an entire area. They soak into the concrete and exist below the surface.
Parking garage floor coatings
Coatings sit on the surface of your structure. They are subject to wear and tear from winter maintenance, and they reduce visibility of the concrete below the coating.
It can be challenging to determine what type of waterproofing is best for your parking garage structure. Take a deeper dive into waterproofing methods on the StructureCare blog.
Leave structural contractors behind
We get it. Parking garage repairs can take a lot of time and a lot of budget — especially with traditional engineering consultants and contractors. But with the StructureCare approach, you know the full cost of the work upfront. Once we agree on the scope of your project, we will deliver a detailed proposal to give you budget stability. Plus, we manage every vendor from start to finish, so you're free to focus on the needs of your customers.
See how we compare
Problem? Question?
Let's solve it. And not just for today — for the long term, too.
Send us a message