Parking Garage Caulking
Water is a major source of corrosion and deterioration in parking garages, especially in colder environments where freezing occurs. Caulking, sometimes called joint sealant, protects vulnerable areas from water and harmful de-icing chemicals. Proper maintenance and replacement of these garage waterproofing elements is often less costly than repairing the significant deterioration that failure can cause.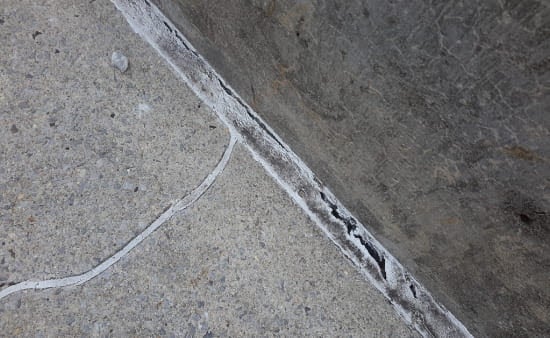 Knowing when you need caulking services
Aging and exposure to the elements deteriorate sealing caulk. As joint sealants reach the end of their service life, they become less elastic and start to dry out, especially if exposed to the sun. Improper installation, damage from winter maintenance and even abrasions from dirt can also cause failure in caulking. A comprehensive inspection will help identify this type of damage and its root cause so you can address the problem immediately to avoid larger-scale repairs.
0
Experts in caulk repair and replacement
Our experts will periodically perform leak surveys during rainy weather to identify leaks. We'll then determine the right approach, whether that's a localized repair or full parking garage sealant replacement. With help from a StructureCare expert, your team can ensure all your waterproofing systems, including caulking, properly protect your parking garage.
Caulk stitch repair
During an inspection, our experts will identify deterioration before it becomes a significant issue. When failure is contained to a limited area, we can cut out the damaged parking garage caulking and replace it with the appropriate sealant material.
Caulk service life replacement
Whether replacement is required for one floor of your structure or needed for the entire facility, our experts will identify the most appropriate waterproofing caulk solution and create an installation plan that works around your needs to minimize disruptions.
Leave parking structure maintenance hassles behind
We get it. Parking garage repairs can take a lot of time and a lot of budget — especially with traditional engineering consultants and contractors. But with the StructureCare approach, you know the full cost of the work upfront. Once we agree on the scope of your project, we will deliver a detailed proposal to give you budget stability. Plus, we manage every vendor from start to finish, so you're free to focus on the needs of your customers.
See how we compare
Problem? Question?
Let's solve it. And not just for today — for the long term, too.
Send us a message