Winter Damage
Routine winter parking garage maintenance helps protect your patrons and your parking structure. And while plowing and de-icing are necessary in areas that see significant snowfall each year, they can accelerate deterioration if done incorrectly.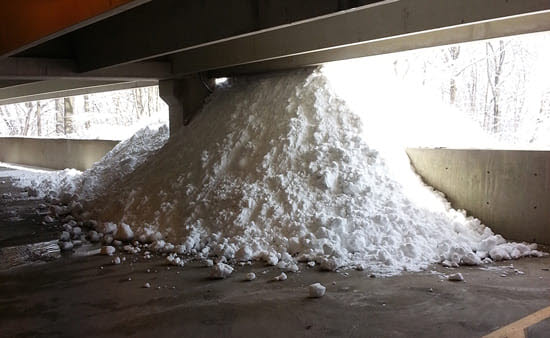 How to avoid winter damage for your parking structure
The best way to prevent winter damage is through comprehensive training on proper parking garage snow removal. Our service clients receive annual winter maintenance training to help their staff manage snow and ice safely, including how to use snow melting materials and equipment, apply chemicals, plow and remove snow from a parking garage.
0
Experts in repairing winter damage
It's our goal to provide you with long-term solutions that reduce the need for large-scale repairs. We've identified several common — but avoidable — types of winter damage. With help from a StructureCare expert, your team can better manage winter conditions to maximize the life of your garage.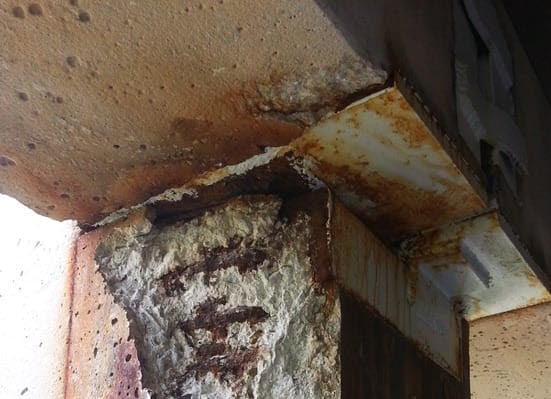 Shortened waterproofing life
Waterproofing systems like sealants, traffic coatings and expansion joints have a service life that's shorter than your parking garage structure's. Wear and tear from plows can shorten it even more, especially on the roof where snow is piled to melt.
Parking structure snow overload
To keep your parking structure as clear as possible, it's tempting to pile all the snow into one area. Snow is heavy, often weighing much more than the structural design load your parking garage can handle. This can lead to serious structural issues.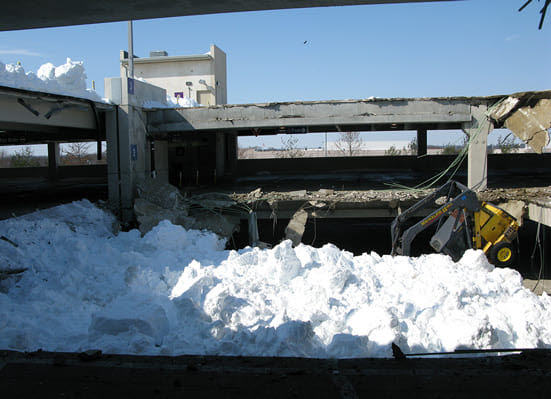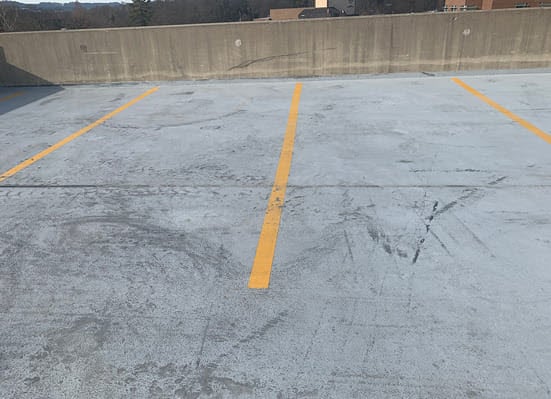 Structural plow damage
Improper parking garage snow removal can lead to the need for structural repairs. For example, plow equipment might contact your concrete garage floor or might pile snow against a wall, pushing a load-bearing member away from the structure and dislodging the wall.
Chemical deterioration
When de-icing chemicals — particularly chlorides — penetrate concrete structures, they actually change the chemistry within the concrete. It's important to apply these chemicals properly to minimize damage to your parking garage and avoid deterioration.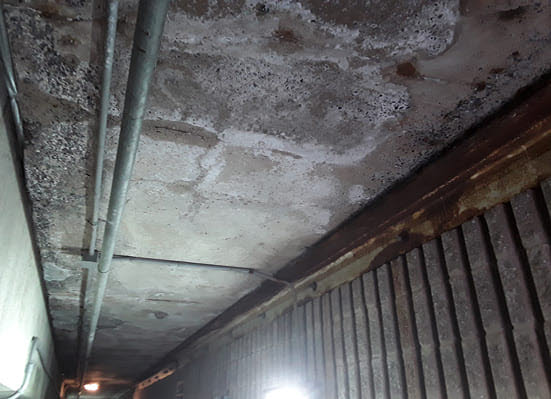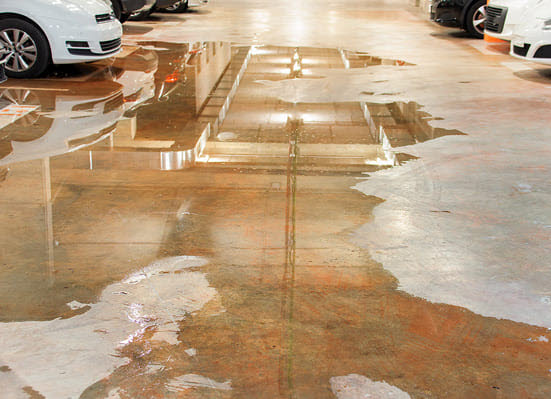 Parking structure drainage issues
There's the potential for an ice dam to form when snow is piled over a drain. Snow melts during the day but refreezes at night, completely plugging the drain and no longer allowing any water to drain. Proper maintenance is essential for preventing drainage-related structural issues.
Leave structural contractors behind
We get it. Parking garage repairs can take a lot of time and a lot of budget — especially with traditional engineering consultants and contractors. But with the StructureCare approach, you know the full cost of the work upfront. Once we agree on the scope of your project, we will deliver a detailed proposal to give you budget stability. Plus, we manage every vendor from start to finish, so you're free to focus on the needs of your customers.
See how we compare
Problem? Question?
Let's solve it. And not just for today — for the long term, too.
Send us a message